What is Parental Responsibility and What Does it Mean to You?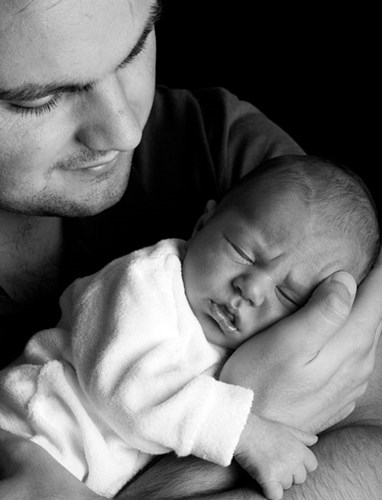 You may have heard the term 'parental responsibility' mentioned, especially when seeking legal advice regarding family law. But what does the term really mean in a legal sense, and who has it?
According to the UK government, all mothers and most fathers have legal rights and responsibilities as a parent, known as 'parental responsibility'. This means that the parents have certain rights and powers in relation to the child, as well as important obligations.
Key responsibilities include providing a home for the child, and protecting and maintaining the child. Parental responsibility also includes a number of duties considered essential to the upbringing of the child and your role as a parent. These include a responsibility to discipline the child, choose and provide for the child's education, agree to the child's medical treatment, name the child and agree to any change of name, and look after the child's property.
Mothers automatically have parental responsibility for their child from birth. But it's slightly more complicated for fathers. A father will usually have parental responsibility if he is either married to the child's mother, or is listed on the birth certificate. 
However, there are some grey areas surrounding parental responsibility and what it means to you, depending entirely on your unique situation. To give you some clarity and better understanding of the term, we've put together some useful answers to common questions surrounding parental responsibility.
I am a separated parent and have parental responsibility for my child, but don't live with them. Do I still have the right to spend time with them?
Technically, no. Having parental responsibility for your child, but not living with them, does not mean that you have the right to spend time with them. It does, however, mean that the other parent has a legal obligation to include you when they make important decisions about the child's life.
A major decision, for example, may include one parent's wish to move abroad with the children. Obviously, this is classed as an important decision and would, therefore, require that both parents with parental responsibility agree, in writing. However, for routine decisions, you don't always need to get the consent of the other parent.
What if myself and my ex-partner can't agree on important decisions regarding our children?
When separated parents with parental responsibility can't agree, it is possible to apply for a Specific Issue Order or Prohibited Steps Order. This means that a judge will be involved in making a decision which is in your children's best interests.
I was married to my ex-partner when our child was born. Does this mean I have parental responsibility even now that we are divorced?
Yes. If the parents of a child are married when the child is born, both have parental responsibility, and both keep parental responsibility if they later divorce. This also applies to children that they have jointly adopted.
I am not married to the mother of my children. How do I get parental responsibility?
There are 3 ways in which an unmarried father can get parental responsibility for his child. The first option is by jointly registering the birth of the child with the mother (please note that this only applies from 1/12/2003). The second is by establishing a parental responsibility agreement with the mother, and the third is by getting a parental responsibility order from a court.
I do not have parental responsibility for my child. Do I still have to support them financially?
Yes. Parents have to ensure that their child is supported financially, whether they have parental responsibility or not.
As you can see, parental responsibility, and what it means to you, can depend on a variety of circumstances. For further advice on any of the issues discussed above, or for guidance on your individual situation, please do contact us on 01246 555610 for a free initial consultation.
By Vines Legal on 6 Apr 2020, 11:22 AM
Why choose Vines Legal?