Separation Agreements (for Cohabitees)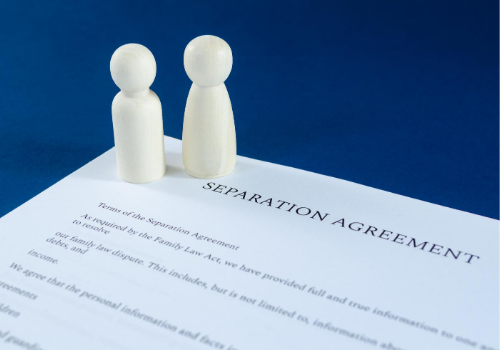 Unmarried couples and cohabitees are treated differently to married couples, the options available differ greatly as they do not have the same legal protection as married couples. Unlike in a divorce, there are no formal proceedings when it comes to separation, you must try to reach an agreement in regard to future arrangements between yourselves.
Following a separation, you may reach an agreement about how you are going to divide any jointly owned assets or property. You may then wish to record this in a formal document. A Separation Agreement, or Deed of Separation, is a written document that can include arrangements for; children, property, belongings, bank accounts and liabilities. This allows a couple to record the arrangements they have agreed, in writing to avoid any future disputes.
The terms of the Separation Agreement can be negotiated and agreed between parties, at mediation, or by Solicitors. However, you should always seek independent legal advice before agreeing to the terms of a Separation Agreement.
Whilst a Separation Agreement is not legally binding as it is not a Court Order, it is a contract and is persuasive evidence as to your intentions. This can help avoid any future disagreements and the need for Court proceedings.
Vines Legal will provide help and advice on your first free consultation and explain in full, all of the options available to you. Click here to complete our enquiries form so we can book you in for your free Consultation, or call the office today on 01246 555 610.