How To Avoid Relationship Breakdown During The Easter Weekend & Lockdown
Next Post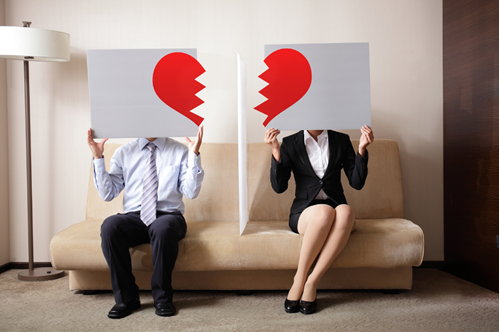 With Easter weekend nearly upon us, as we enter week 4 of lockdown, some families may be feeling the pressure of being constantly in one space together.
We thought we'd put together some helpful tips on why people are feeling stressed, ways to alleviate the pressure, what to do if you're in an abusive relationship and what your options are if you have issues with child access during this time.
What is the impact of lockdown on families & relationships?
Due to lockdown, families are thrown together in an intense situation where there is anxiety and uncertainty for the future. A number of stressful situations will present, which will include:
Everyone being on top of each other at home with different family members having competing needs
Frustration because of the inability to socialise in the usual way with friends and extended family
Worry about elderly relatives
Worry about catching the virus
Financial worries where family members are furloughed due to the crisis and have reduced income or where there is worry about the survival of a business
Each on their own causes stress, but put these together and it's like a big pressure cooker, which could cause a relationship to crack and break down.
So what can be done to try to stop the breakdown of a relationship due to this situation?
People might say, "well, you're a family lawyer - don't you want relationship breakdowns?" Well, actually, in the first instance our job is to see if a relationship can be saved. A legal separation process should only be seen as a last resort. Some of our suggested tips for getting a relationship through lockdown are:
Try to give each other some space. Sounds obvious but your wouldn't be around each other all the time in a "normal" situation, so you're bound to wind each other up if you don't give each other space now.
Get together for family time by planning an indoor activity like a special meal or a game together.
Whether you're a couple with children or not, try and get a "date night" booked in - couple time when the kids are in bed and a bit of relationship pampering.
Communication is key! Talk to each other about how you're feeling. Don't let the stress build up into a meltdown situation.
If you feel the pressure building, take yourself off to a different space within the house or garden and allow a cool off period.
Accept these are challenging times and don't be too hard on yourself or each other.
Financial pressures - look into what financial help is being offered during the crisis, from grants, help with mortgages and debt repayments and so forth. Almost everyone will be financially impacted upon in some way from this situation, so don't feel you're on your own.
I'm in lockdown but in an abusive relationship and I'm scared. What do I do?
An abusive relationship can take many forms - it's not just physical abuse.  It can be verbal, psychological, emotional or financial abuse and each is as bad the others. It is indiscriminate between gender and age. It is made worse because people are thrown together at home who may, in normal circumstances, be able to get away from each other by going to work or staying with friends and family. Please seek help if you're in this situation. Here are some options:
If you're in immediate fear for your safety or that of the children, then call the police. They have the power to remove the other person and impose restrictions that they cannot return home for a period of time.
Consult a solicitor for an injunction which can restrict behaviour or prevent one person from living in the property. At Vines Legal we offer a free initial meeting where options for your particular situation can be discussed.
I am separated from my partner but I have a child arrangements order in relation to my child. It has broken down due to lockdown. What can I do?
There is very clear guidance from the President of the Family Division that the Coronavirus situation in itself does not prevent children from passing between separated parents in the normal way, if it is safe for them to do so and in accordance with Government direction.
Situations will arise where the parent with the child may try to use the current situation as a deliberate excuse to stop the other parent's contact and this is wrong. If it is not possible for the absent parent to have contact because one or either party must self isolate due to the illness then the "spirit" of the order must be kept to and that parent offered indirect contact at regular times through Skype, Zoom or Facetime.  Children will be scared and unsettled at the moment and it is important that the relationship they have with both parents is preserved so they feel stable and reassured. If it was to be found by the Court that a parent deliberately broke a court order without finding a reasonable alternative, then serious punishment could follow.
If help is required, we offer a free initial consultation to discuss concerns and provide advice. Each situation is different.
We hope you've found this advice helpful with the lockdown situation, both for this coming weekend and beyond.
Have a lovely Easter and stay safe.
By Vines Legal on 9 Apr 2020, 12:52 PM
Why choose Vines Legal?