5 Ways to Make the Christmas Holidays go Smoothly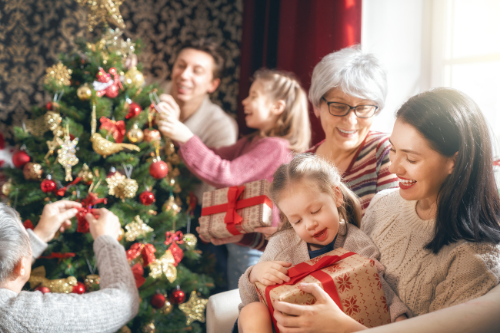 As Christmas approaches, it's no secret that this year's celebrations are likely to be a bit different to those you've enjoyed in the past. Navigating relationships over the festive season can be testing at the best of times; adding a global pandemic into the mix, with plenty of restrictions on what you can and can't do is bound to add another layer of potential tension to the next few weeks.
It's normal to feel stressed at Christmas time, but there are plenty of things you can do to help the holidays go smoothly. As experts in matrimonial and family law, we've put together some useful tips on how to make sure the festive period is as relaxing as possible.
Let Go of Perfect
Dissatisfaction at this time of year can stem from the expectation that the festive season is 'supposed' to be filled with non-stop joy and laughter. Try to be more realistic about the days over Christmas; no one can be cheerful 24/7 and it's perfectly normal to experience fluctuations in mood. It's been a tough year for many, so go easy on yourself and each other.
Schedule in Some 'Me Time'
There's no need to be in each other's pockets for the whole of Christmas. Although there may be restrictions on socialising this year due to the pandemic, there are ways you can seek out your own space and enjoy some me time. Even if that's a simple walk, or a hot bubble bath, taking time for yourself is important. If you're calm and relaxed, then it's much more likely that people around you will be too.
Don't Bottle it Up!
Got something playing on your mind? Make an effort to get it off your chest, talk about how you're feeling, and focus on meaningful communication. Brushing things under the carpet means your feelings are more likely to creep out at a later date. Deal with them now and avoid future meltdowns.
Plan for the Year Ahead
Making plans for 2021 can be a great way to look to the future and get excited about all the things you really want to do next year. Why not block out some time in the calendar for trips and holidays, days out and fun activities? This will give you, your spouse, and your children, something to look forward to in the New Year.
Practice Gratitude
Yes, it's been a challenging year for many, many families. Take the time to find a quiet spot and try think of something you're grateful for. It might only be something small, but practising gratitude is a sure fire way to lift your mood and put things into perspective.
Here at Vines Legal, we're experts in helping our clients through the process of separation and divorce. That being said, our first job is always to establish whether a relationship can be saved. A legal separation process should only be seen as a last resort, but if you are considering a separation, or going through a divorce, please do contact us on 01246 555610 for a free initial consultation.
By Vines Legal on 14 Dec 2020, 16:53 PM
Why choose Vines Legal?