My Spouse Just Asked for a Divorce. What do I do Now?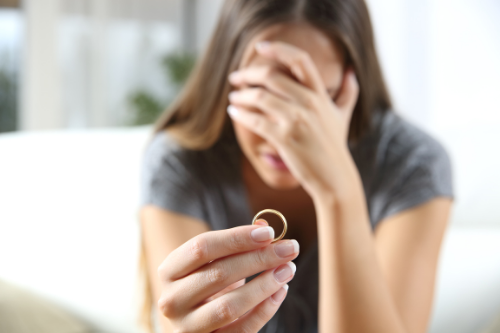 The breakdown of a marriage is undoubtedly a stressful and difficult time for all involved. Sometimes, the decision to divorce is mutual, and both parties agree that separation is the best course of action. Other times, one spouse may initiate the divorce. If your husband or wife has asked you for a divorce, your next question will most likely be – What do I do now?
Once you have discussed your spouses' divorce request, you may want to look into mediation. The process of mediation can help you both to communicate in a respectable environment. Despite it being an upsetting and stressful time, mediation can really help to maintain communication between you and your spouse.
Grounds for Divorce
To establish whether your spouses' divorce request is valid, grounds for divorce must be considered. The only ground for divorce that needs to be established is that the marriage has broken down and cannot be saved. You'll need to establish one of 5 facts to prove this: adultery, unreasonable behaviour, two years of separation with the consent of both partners, separation of five years even if one partner does not agree or has refused to cooperate, or desertion.
If one of these grounds can be met, your spouse can then file for divorce. In order to do so, you must firstly have been married for at least one year, and secondly, your marriage must be recognised as valid in the UK. Your spouse's solicitor will then complete the divorce petition form, and ensure that it is filed with the court. You'll then receive the completed petition form as well as the notice of proceedings form (which will contain your case number and details of what to do next), along with the acknowledgement of service form.
Seeking Advice on Divorce Petitions
You'll then need to respond to the divorce petition, and it's highly recommended that you take advice from a solicitor from this point. Adequate legal representation is essential as errors at any stage can be costly.
If you choose to agree with the divorce petition, you'll need to fill out the acknowledgement of service form and return it to the court within 8 days. However, if you don't agree, you'll need to fill out the acknowledgement of service form, including the part of the form which specifies that you are defending the divorce. You must respond to this within 21 days, and a court hearing will follow which allows both parties to put across their arguments, via their solicitors.
If you have been asked for a divorce by your spouse, it's understandable that you'll have lots of questions. Here at Vines Legal, we're experts in matrimonial and family law and can assist you at every stage to help guide you through what can be a confusing and distressing time. For a free initial, no obligation consultation, please call us on 01246 555610 for immediate, friendly and professional advice.
By Vines Legal on 2 Dec 2020, 09:55 AM
Why choose Vines Legal?