Living Together Agreements to Protect Your Rights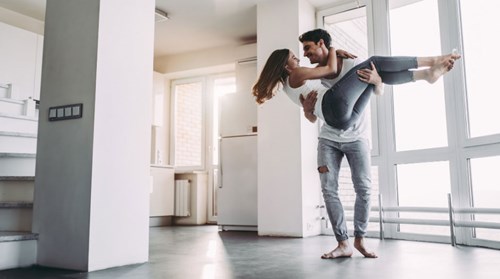 In recent years, marriages between men and women in England and Wales have fallen to their lowest level, according to the Office for National Statistics (ONS). There are many reasons why couples may decide not to tie the knot; more and more people are prioritising education, travel, starting a family, and buying a property above costly wedding ceremonies. And with the average wedding cost in the UK now tipping £27,000, it's not surprising that people are saving their money for other things.
What Rights do we Have if we Live Together?
So, when it comes to couples that live together but aren't married, or 'common-law husbands/wives' as they may be incorrectly referred to, what rights do they have? Despite the common misconception, there is no such thing as a 'common-law' wife or husband; unmarried couples do not actually have any legal rights at all, regardless of how long they have been together.
As the law stands in the UK at the moment, unmarried couples do not have the same rights as married couples. This includes an absence of maintenance rights, rights to their partner's pension, and automatic inheritance; unless, of course, you have made a will.
If you and your partner live together but for whatever reason, marriage isn't on the cards, it is still perfectly possible to protect your rights. You may wish to buy a property together, and perhaps have children, so it makes sense to think about your financial circumstances and consider your wishes in the event that a dispute ever did arise. A Cohabitation Agreement is a good way to offer you some protection, and of course, peace of mind.
What is a Cohabitation Agreement?
A Cohabitation Agreement is a legal document that can be drawn up to cover the financial aspects of your relationship whilst you live together. For example, a Cohabitation Agreement may be useful for a couple choosing to buy a home together, wishing to decide who will pay certain bills or debts, or when drawing up what proportion of share in the property each person will hold.
They're also a good way to protect both parties in the event of a separation. Taking the time to draw up a Cohabitation Agreement from the outset can save huge amounts of money on litigation fees in the future, not to mention stress, should a separation occur.
Here at Vines Legal, we're experts in Cohabitation Agreements, and we strongly recommend at least considering the option as a sensible way to protect your rights when you live with someone. Not only can enjoy peace of mind and avoid confusion; future decisions regarding property, money, children and pets will be pre-determined in the event of a relationship breakdown.
If you are looking for advice and expertise surrounding Cohabitation Agreements, Vines Legal can help. For a free initial consultation with our specialist family lawyers, please don't hesitate to contact us on 01246 555610.
By Vines Legal on 3 Jul 2020, 15:59 PM
Why choose Vines Legal?