Protecting the Children During A Divorce or Separation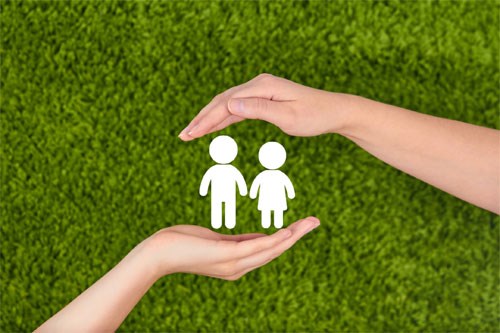 Going through a divorce or separation is an exceptionally difficult time for all parties involved. But when there are children to consider too, it can be even harder. Making arrangements for looking after your children is a necessary step that must be undertaken in the event of a divorce or separation, and providing you and your ex-partner can agree on these, it may be possible to avoid going to court.
For example, if you can agree on where the children will live, how much time they'll spend with each parent, and how you'll financially support them, there's no need to go to a court hearing. You can, of course, use a solicitor to make the arrangement you have agreed on legally binding, which may be a sensible option.
Ensuring the Best Interests of your Children
Mediation can be a good way to get help agreeing on child arrangements, as the mediator will be able to give impartial advice without taking sides. If this fails, however, and you and your ex-partner are unable to agree on the above points, engaging a solicitor is an effective way of ensuring the best possible arrangements are made that are in the very best interests of your children.
What is a Child Arrangements Order?
Formerly known as Residence Orders and Contact Orders, a Child Arrangement Order may be required from the Court to decide where the child will live and what contact they should have with the other parent. If shared care is ordered, this doesn't always mean that the time is split between the parents in an equal fashion.
What about Parental Responsibility?
Only those with parental responsibility can apply for a Child Arrangement Order. For example, if the father of the children is not married to the mother, and is not registered on the children's birth certificate, he will not automatically have parental responsibility. If the father is registered on the children's birth certificate, but this happened before December 2003, he will also not automatically have parental responsibility.
If you don't have Parental Responsibility of the child, you will need to request permission from the Court to make a separate application for this. However, this can be avoided if the other parent is willing to sign a Parental Responsibility Agreement with you.
What Does a Child Arrangement Order Involve?
In short, a Child Arrangement Order involves formalising the decisions of who your child or children should live with, how much time they should spend with the other parent, and the logistics involved in that with regard to timings and contact. For any specific decisions regarding your child's upbringing such as where they go to school, decisions surrounding medical care, or whether they should receive a religious education, a Specific Issue Order can be arranged. You can also apply for a Prohibited Steps Order to stop the other parent from making a decision about the child's upbringing, for example, moving abroad without the consent of the other parent.
Here at Vines Legal, we're experts in helping our clients through the process of separation and divorce. If you are considering a separation, or going through a divorce, and want to ensure that you protect your children during the process, please contact us on 01246 555610 for a free initial consultation where we can explain all of the options available to you.
By Vines Legal on 14 Sep 2020, 13:45 PM
Why choose Vines Legal?