How Could a Divorce Affect My Business?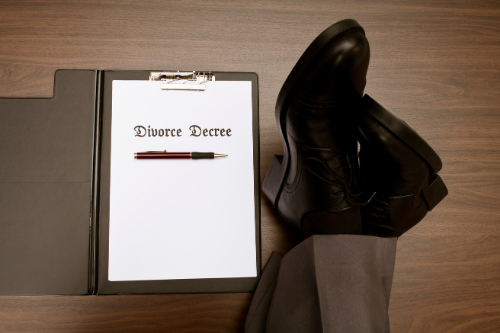 There are many financial decisions to make when it comes to embarking on a divorce. In addition to dividing up property, savings, investments, and pensions, and perhaps considering child maintenance payments, there may also be business interest to take into account. Although this can undoubtedly feel overwhelming, here at Vines Legal, we have plenty of expertise, and experience in dealing with financial matters such as these. Although business interests are an added complexity, there's no reason why they cannot be navigated smoothly with the correct support and advice. With that in mind, here are some key considerations when it comes to a divorce and the potential impact on your business.
Day to Day Disruption
The process of separation and divorce is undoubtedly a difficult time, and unfortunately can often impact the day to day running of a business, your management responsibilities, or even just your ability to concentrate on the day to day tasks. Finding the time to meet with your solicitor, schedule appointments around correspondence regarding the valuation of your business, tax returns, and so forth, can be challenging. Allow yourself to be guided by a legal professional, who will take you through the process step by step.
Financial Impact
Although it really does depend on the couple in question and the individual circumstances of the couple and the business involved, there are often financial implications on your business when embarking on a divorce. In short, the divorce court would have to assess and decide on whether your enterprise is a 'matrimonial asset' which will need to be divided on divorce.  How this should be done is also a very important consideration.
Even if your business is classed as a non-matrimonial asset, your spouse may still be entitled to a financial share if it is deemed that their needs require.
There are many things to consider but asking yourself the following questions may be a good place to start:
Are you and your spouse both involved in the business?
Do you both wish to remain actively involved following the divorce?
Does your business only involve one of you, with the other lacking knowledge of the way it is run?
Was the business established before the marriage?
Is it a family business that has been inherited?
Whatever the circumstances, it's absolutely essential that there is full disclosure of all assets including those jointly and solely owned. It's often the case that the main income of either both, or one of the parties, is generated by the business. Careful consideration must be given, therefore, to the most financially viable way of handling the business in the divorce.
If you'd like advice on ensuring your business is valued fairly and accurately, guidance on how to remove your spouse from the business, or advice on dividing the business, we can help. Call now for your free initial, no obligation, consultation on 01246 555 610 for immediate, friendly and professional advice.
By Vines Legal on 29 Mar 2021, 13:25 PM
Why choose Vines Legal?