How to Protect your Pension During a Divorce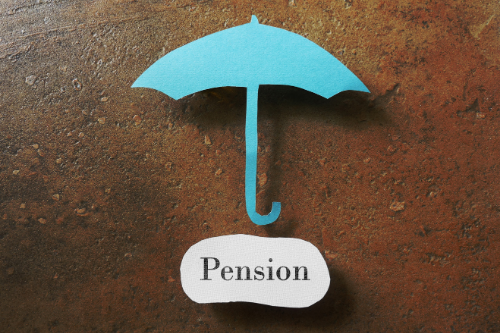 If you've decided to begin the process of divorce, you'll no doubt be overwhelmed with everything that you have to consider and may have some anxiety about the tasks ahead of you. Here at Vines Legal, it's our job to guide people through the process, and we've got plenty of experience in making sure our clients have ticked all the necessary boxes during what can be a painful and confusing time.
Often, a large part of reaching a divorce settlement revolves around finances. Understandably, both parties will be keen to ensure that their futures are financially secure when they go on to lead their separate lives. One of the most important financial considerations in this instance is your pension, which should be included in your settlement. Despite this, it's commonly overlooked. Pensions can often be a person's single biggest asset, so protecting it in the event of a divorce is a must.
Is my Ex-Spouse Entitled to a Share of my Pension?
Assets that you and your spouse have acquired during the course of your marriage will be divided in a divorce, and this includes pensions.
How Much is my Pension Worth?
Before a couple can establish exactly how much they will each receive from a split pension, a valuation is necessary. Valuing a pension is a complex process, which is why we always recommend support in this area. Investing in an independent pension sharing report has its costs, but can be helpful for managing expectations and a necessary document for lawyers when considering complex pension schemes.
Pension Options Upon Divorce
There are three main options when it comes to dealing with pensions in a divorce: pension offsetting, pension sharing orders and pension attachment orders. It's worth noting that seeking legal advice from a matrimonial solicitor before deciding upon an option is a must.
Here at Vines Legal, we know that receiving good advice at this stage is key to your future financial security. If you are in the process of a divorce, please don't hesitate to contact us for advice and support on how best to arrange your finances, including your pension. For a free initial consultation with our specialist family lawyers, please contact us on 01246 555610.
By Vines Legal on 7 Feb 2021, 14:09 PM
Why choose Vines Legal?