Associate Solicitor, Claire Clark, Comments On Vines Legal's Continued Organic Growth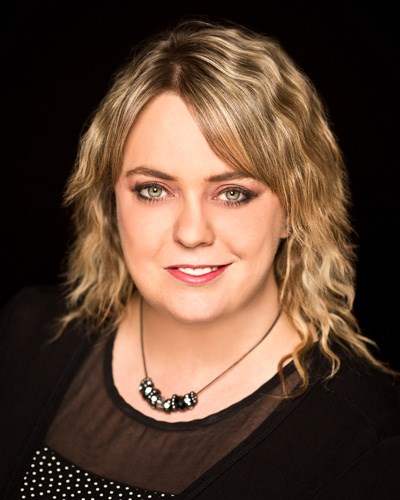 Established in 2009, Vines Legal has become a valued and trusted family law firm in the heart of Chesterfield. The small team of Family Law Solicitors at Vines Legal has recently celebrated the addition of 2 newly qualified solicitors, Ella Ashforth and Chloe Payne, who now work alongside Director and Principal Solicitor Catherine Wenborn and Associate Solicitor Claire Clark.
Since Claire's appointment at Vines Legal back in 2010, she has played an active and important role in building the business, as well as being instrumental in the training of newly qualified solicitor, Ella. When Claire joined Vines Legal, Director Catherine was the sole fee earner. Now with 4 Matrimonial and Family Solicitors, and soon to welcome a Paralegal to the team, Vines Legal is going from strength to strength.
Specialising in the field of Family and Matrimonial Law, Claire is also a member of the Law Society Family Law Panel. Here's what Claire has to say about the organic growth and continued success of the firm.
"I'm really proud that we are a niche specialist family law firm, and delighted that we've been able to expand our team. It was great to help Ella in her journey to becoming a matrimonial and family solicitor and further contributing to the growth of the company. I firmly believe that we can only go from strength to strength with the team we now have in place.
We all have our own independent caseloads, and the majority of cases we receive are recommendations from current and former clients. Word of mouth is powerful; when you're recommended by someone who you've helped come through what can be a painful process, it is a satisfying feeling.
The pandemic has been stressful for everyone and unfortunately has taken its toll on relationships and families alike. It's been a privilege to be able to help people during this time though. Child arrangements in particular have come to the forefront during the pandemic. None of us have ever experienced a situation like this before, and to be able to guide people through the issues that they were faced with was very rewarding.
Despite not being able to see clients face to face, I found it quite easy to adapt during the pandemic. We're a forward-thinking law firm and we naturally push ourselves. The pandemic meant a new way of working with its own unique new challenges, but we found benefits too. As quite a young team, we were able to embrace the technology we had to work effectively remotely, keeping our clients updated and informed from start to finish. Although we missed the face to face interaction we were used to, relying on virtual meetings and phone calls increased our productivity at times, allowing us to thrive under the circumstances.
The team at Vines Legal all find working in family law very rewarding. We meet people during what can be the very worst time in their lives, and we are there to guide them through it from start to finish. Seeing their lives transform in front of you, and providing that value and service to the client is why we're all here at Vines Legal. And we hope to be for many years to come!"
By Vines Legal on 21 Jul 2021, 13:22 PM
Why choose Vines Legal?