Explaining the Misconceptions of 'Common Law Marriage'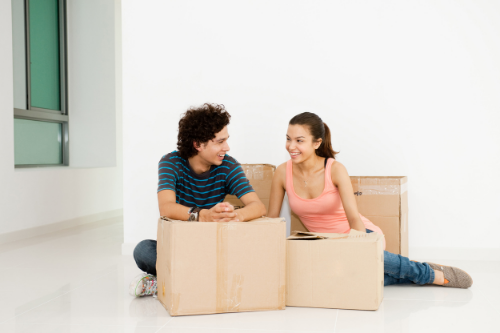 According to findings from the British Social Attitudes Survey carried out by The National Centre for Social Research, 46% of people believe that cohabiting couples automatically form a so called 'common law marriage'. Despite a huge increase in the number of cohabiting couples, figures have remained largely unchanged since 2005, when 47% believed the same. As experts in matrimonial and family law, we do come across many people who have a similar misconception of common law marriage. So, what does the law say?
Individuals in the Eyes of the Law
As the law stands in England and Wales, there's no actual legal definition of a cohabitee. This means that the persons involved are still considered individuals in the eyes of the law, despite sharing a home. This can inevitably cause problems for cohabitees who decide to separate, and then find out that they don't have the same rights as couples who are married or who are in civil partnerships. Despite being widely considered as unfair, the government have made no plans to change the law.
In this modern day and age, more and more people are choosing not to be get married. In fact, according to the Office for National Statistics (ONS), marriages between men and women in England and Wales have fallen to their lowest level ever. This may, therefore, present many cohabiting couples with potential problems should they decide to part ways. Despite the common misconception of the common law marriage, because unmarried couples do not have the same rights as married couples, they're exempt from maintenance rights, rights to their partner's pension, and automatic inheritance (unless there is a will in place).
How to Protect Yourself as an Unmarried Couple
If you have chosen to cohabit with your partner, but have no current plans to get married, there are still ways in which you can protect yourself in the event of a separation. For example, a Cohabitation Agreement is often the most sensible solution in this situation, which can be drawn up to cover the financial aspects of your relationship whilst you live together. It is a legal document, therefore needs to be drawn up by a solicitor, but taking the time to complete one can save huge amounts of money on litigation fees should a separation occur in the future.
Cohabitation Agreements
A Cohabitation Agreement is essentially a legal agreement which can be drawn up to regulate the terms of your relationship and decide in advance what would happen to your assets, finances, and family, if you and your partner choose to separate in the future. Many matters can be covered in order to suit your individual situation, including details on the payment of household bills, the ownership of your property, and the care of shared pets.
If you are cohabiting, or thinking of cohabiting, and do not have such an agreement in place, it may be time to seek advice on how to protect yourself in the event of a separation. A Cohabitation Agreement will offer you the legal protection you would need should the worst happen, and can save an awful lot of time, money, and stress, in the long term.
For further advice and expertise surrounding Cohabitation Agreements, contact Vines Legal. An initial consultation with our specialist family lawyers are free, so please don't hesitate to contact us on 01246 555610.
By Vines Legal on 29 May 2021, 10:33 AM
Why choose Vines Legal?