How to Avoid Court in Disputes Involving Children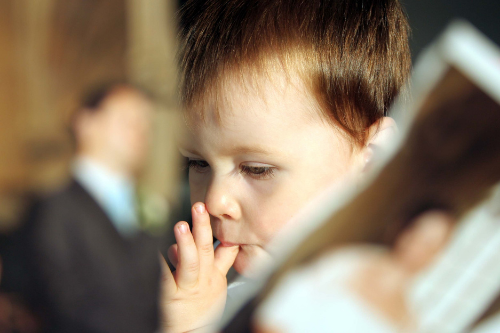 Going through the process of a divorce or separation is undoubtedly one of the most stressful things you'll endure in your adult life. Unfortunately, it can be even more complex if there are children involved. However, there are steps you and your ex-partner can take to help proceedings run as smoothly as possible.
Of course, this may not be feasible or realistic if your split was acrimonious, but it is possible for separating couples to avoid court. As specialists in matrimonial and family law, here's our advice on keeping matters involving the future care of your children out of court.
Parenting Plans & Consent Orders
If you and your ex-partner agree on child arrangements, you do not have to complete any official paperwork. But you can write down what you've agreed in a parenting plan so that you have a record of the agreement. You can also make your agreement legally binding by engaging a solicitor, who will be able to guide you through the paperwork and draft a 'consent order'.
This legally binding document basically confirms your agreement in the eyes of the law, and typically includes details regarding where your children with live, when they'll spend time with each parent, and when and what types of other contact will take place. Once drawn up, you and your ex-partner will both be required to sign the draft consent order, and you'll also need to get the consent order approved by the Court.
Although you'll technically need to apply for a court order to get your consent order approved, which a solicitor can help you with, you'll usually not be required to attend a court hearing, or show that you've tried mediation. A judge will then approve your consent order to make it legally binding, as long as they conclude that you've made the decisions stated in the consent order in the best interests of your children.
Family Mediation
If you and your ex-partner are unable to come an agreement on child arrangements, family mediation can be a very effective way of reaching a resolution. This service has been available in England and Wales for over 30 years, with the practice expanding to cover all areas of divorce and separation. The main advantage of engaging with a mediator is that they are able to guide towards resolution without taking sides, which can be incredibly useful in situations where emotions may be running high.
At the end of the mediation process, you'll be presented with a document drawing up everything that you have agreed on. Although this agreement is not legally binding, you can ask a solicitor to draft a consent order at this point for the court to approve.
As you can see, there are several ways in which it's possible to come to an agreement involving child arrangements without having to attend a court hearing. Here at Vines Legal, we're experts in helping our clients through the process of separation and divorce, including coming to arrangements involving children. If you are considering a separation, or going through a divorce, and want to ensure that you protect your children during the process, please contact us on 01246 555610 for a free initial consultation where we can explain all of the options available to you.
By Vines Legal on 8 Jun 2021, 14:06 PM
Why choose Vines Legal?