How to Support Your Children During a Separation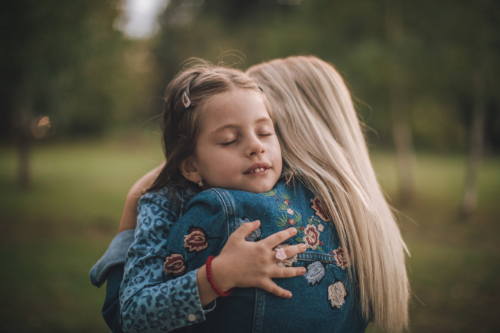 Going through a divorce or separation is never going to be easy for the children you share. No matter the age of your children at the time of separation, there are bound to be difficult questions to answer and future arrangements to consider.
As experts in separation and divorce, we've helped many separating couples to navigate what is a difficult time for the whole family. With this in mind, here are a few helpful tips on how to support your children during a separation.
Communication is Key
It's common for children to be unhappy when their parents are separating, and many want their parents to remain together. That can inevitably cause unhappy feelings that may result in low self-esteem and a natural sense of loss.
By taking the time to talk to your children about why the separation is happening, showing that you love them, and reassurance that regular contact will continue, these feelings should disappear fairly quickly. The key here is to be honest within the boundaries of what is appropriate to share and avoid blame or judgement of the other parent.
Remember, lots of families go through separation or divorce and eventually adapt, going on to lead happy and fulfilled lives.
Making Arrangements for the Future
Making firm arrangements regarding where your children will live and how much time they spend with each parent can really help to make sure your children feel safe and supported, as well as establish a good routine.  Providing you and your ex-partner can agree on these arrangements, it may be possible to avoid going to court. If help is needed, mediation is an excellent way come to child arrangement agreements. Failing that, you and your ex-partner may wish to engage a solicitor.
As experts in Child Arrangement orders, Vines Legal has seen first-hand how agreements such as these can benefit families by establishing firm arrangements for the future that are in the very best interests of the children.
What if You're Not Married?
It's worth noting that in order for a Child Arrangement Order to be put in place, both parents must have parental responsibility. However, a father will not automatically have parental responsibility if he is not married to the mother and is not registered on a child's birth certificate. If the father is registered on the birth certificate, but this happened before December 2003, he will also not automatically have parental responsibility. In this case, you'll be able to request permission from the Court, who'll be able to make a Parental Responsibility Order, unless the other parent is willing to sign a Parental Responsibility Agreement with you.
Here at Vines Legal, we're experts in helping our clients through the process of separation and divorce, and we work hard to ensure that the best possible arrangements are made in your child's best interests. For further help and advice, please contact us on 01246 555610 for a free initial consultation where we can explain all the options available to you.
By Vines Legal on 10 May 2021, 12:40 PM
Why choose Vines Legal?