What is Family Mediation and How can it Help With Child Arrangements?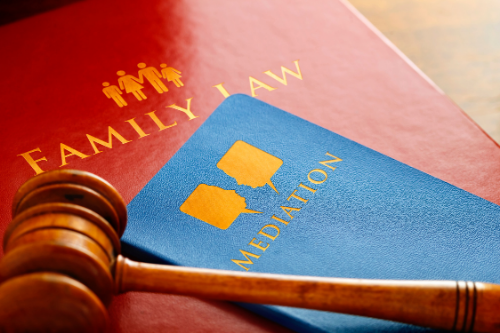 During the process of separation and divorce, you may need to make decisions about the future of your children after the separation, including where they will live, child maintenance payments, and how to divide property and money. Mediation is a good way to get help agreeing on child arrangements, as the mediator will be able to give impartial advice without taking sides.
Family Mediation has been available in England and Wales for more than 30 years, and the practice has expanded over that time to cover all areas of divorce and separation. So, how does the family mediation process begin?
The Mediation Information and Assessment Meeting (MIAM)
For any parent wishing to begin court proceedings in relation to  children, attendance at a Mediation Information and Assessment Meeting (MIAM) is required and encouraged. . This ensures that all parties have an opportunity to find out about mediation, and other forms of family dispute resolution
This initial meeting provides an opportunity to meet the mediator, who will generally provide information on the process of mediation itself, begin to clarify the areas where there are disputes and provide options for resolving them, and identify other sources of support including financial, emotional, and legal for all parties involved that may aid in the process of reaching a settlement.
Discussions may take place with the parties separately, at least until or unless it is deemed safe for meetings to take place together. As well as providing information about what mediation can provide, the mediator is also making an assessment about the parties' ability to mediate.
Unfortunately, in some cases, mediation might not be suitable. However, mediation does work well for many people, and can be an effective way of reaching a consensus on child arrangements. Of course, it requires both patience and some negotiation on both sides, which is why it isn't always suitable for separated couples. When it does work though, it can be extremely helpful for helping the parties involved develop skills for working together in the future as separated parents.
Do I Have to Attend Mediation?
It's worth noting that the mediation process (following on from the initial MIAM) is voluntary, and that both the clients and the mediator have to agree that mediation is suitable, and sign an 'agreement to mediate' form.
If this fails, and you and your ex-partner are unable to agree, or the matter needs to proceed to Court then engaging a solicitor is an effective way of ensuring the best possible arrangements are made, which are in the very best interests of your children.
Here at Vines Legal, we're experts in helping our clients through the process of separation and divorce. If you are considering a separation, or going through a divorce, and want to ensure that you protect your children during the process, please contact us on 01246 555610 for a free initial consultation where we can explain all of the options available to you.
By Vines Legal on 30 Apr 2021, 10:02 AM
Why choose Vines Legal?