What is a Quickie Divorce and are they a Good Idea?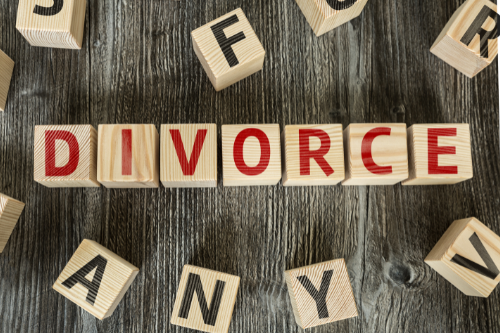 There have been so many reports in the media over the years of celebrities who have ended their marriages with a so called 'Quickie Divorce'. We all remember Cheryl Cole and the "UK's speediest divorce" back in 2016, which was reported to have ended in just 14 seconds! Unsurprisingly, this term has been overused by the media and, in reality is incredibly misleading.
Do Quickie Divorces Exist?
As matrimonial and family law solicitors, Vines Legal have a huge amount of experience in the process of separation and divorce, and we're often asked about the so-called quickie divorce. Of course, it's perfectly natural for clients to be eager to shorten what can be an upsetting and painful process. But the truth is, there is no special accelerated procedures when it comes to divorce; the same process applies to everyone regardless of financial position or celebrity status.
Misconceptions around Divorce
The quickie divorces that pop up in the media from time to time are, therefore, very misleading. Reports of celebrity marriages being over in seconds aren't technically true. In most cases, they are simply referring to the judge reading the pronouncements of the decree nisi out loud, which is an interim order. It's true that this can take seconds yes, but widespread misunderstanding of the process has encouraged the media to interpret this as the final order, which it is not. This is probably where the term 'quickie divorce' came from and unfortunately it has been used by the media so often that it is now a common misconception.
What are the Facts?
There is no fast-track way to get divorced. Regardless of how much money you have, or how quickly you resolve any issues surrounding finances, property, or children, there's no way to accelerate the proceedings. Once the decree nisi has been pronounced, there is a six week and one day wait for both parties involved before they can even apply for the decree absolute. It's this final decree that is needed in order to be pronounced legally divorced.
Talk to an Expert
Although there may not be a quick way to get through the divorce process, that doesn't mean the process has to be unmanageable. Here at Vines Legal, we're experts in helping our clients through the process of separation and divorce. We take pride in supporting our clients at every stage to ensure that their divorce is handled sensitively, professionally, and as promptly as is possible. For further help and advice, please contact us on 01246 555610 for a free initial consultation.
By Vines Legal on 17 Nov 2021, 08:44 AM
Why choose Vines Legal?