5 Tips to Ease the Pain of Divorce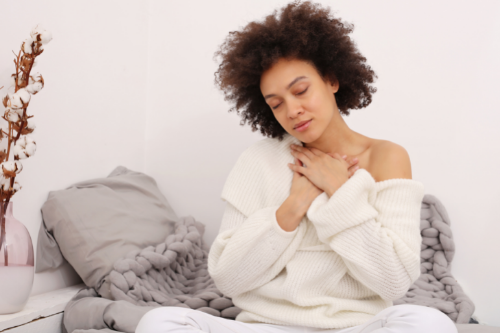 It will come as no surprise that divorce can be incredibly difficult for all parties involved. Even if you're the one that decided to initiate the separation, it can still be a painful, uncertain, and even scary time. Just the process of making the decision is enough to cause a significant amount of mental turmoil, and that's before the process itself.
Here at Vines Legal, we've helped and supported many individuals going through the pain of separation and divorce. It's always going to be a tough time, but there are things you can do to protect yourself and keep your suffering to a minimum under the circumstances. So, here are our top 5 tips on how to ease the pain of divorce.
Acceptance
Despite starting your married life with the best of intentions and never imagining that you'd be embarking on divorce, accepting the fact that the relationship has broken down and will not recover is important. It can be understandably hard to accept but doing so is critical to your recovery.
Ask for Help
Now is the time to lean on your family and friends, asking for help if you need to. Hopefully they will be a great source of comfort to you, providing plenty of emotional support and advice to help you through the process of divorce. Don't worry about burdening people with your problems; they care about you and will want to be there for you.  
Allow Yourself to Grieve
Grief is a perfectly natural emotional state to find yourself in following any loss, including the loss of a relationship. Allowing yourself to grieve is another way of coming to terms with the end of your relationship, and processing the feelings of sadness, regret, anger, or helplessness that you may feel.
Avoid Blame
It's easy to blame your ex-spouse when you're hurting and angry. But assigning blame can be counterproductive and stop you from moving forward. This is particularly important if there are children involved, as you will want to keep things as amicable as possible for them. Try to accept that no matter who was to blame, it's now time to move on as a separated couple and look to the future.
Look After Yourself
Prioritising your physical and emotional wellbeing is absolutely crucial to easing the pain that divorce brings with it. Taking time to look after yourself really can make all the difference. Emotional pain can rob you of sleep, the desire to eat, and the motivation to exercise. So, try to make a conscious effort to eat well, take time to go for a walk in nature, or set up an exercise routine at home. Above all, give your body and mind the time it needs to rest and recuperate.
Here at Vines Legal, we're experts in helping our clients through the process of separation and divorce. If you are considering a separation, or going through a divorce, please do contact us on 01246 555610 for a free initial consultation.
By Vines Legal on 16 Aug 2021, 12:57 PM
Why choose Vines Legal?