How to Protect your Children's Mental Health During a Divorce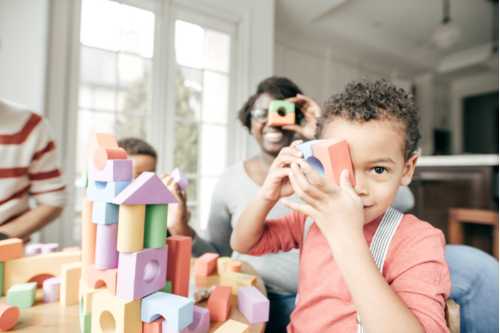 It's a common fear among separating couples that the mental health of their shared children may suffer as a result of their divorce. Although research has documented that parental divorce/separation is associated with an increased risk of child and adolescent adjustment problems, many children whose parents divorce are resilient and exhibit no obvious psychological problems as a result.
As family lawyers, we've helped many divorcing couples to navigate the process of separation, including offering advice and support on protecting their children's mental health during the process.  Using our experience, we've put together a few helpful tips on how to protect your children's mental health during a divorce.
Keep Communication Open
It's crucial that you're as honest as you can be in your communications with your children. Of course, they may be upset that you've taken the decision to separate and ask questions about why you can't change your mind and work things out. Take the time to talk openly and honestly with your children about why the separation is happening, whilst showing that you love them, and offering reassurance that regular contact will continue.
Don't Storm Out
In high pressure situations, we can all relate to that feeling of simply wanting to run away. But storming out of the house teaches children that some disagreements are so damaging and catastrophic that they cannot be resolved. This in turn makes them scared to have difficult conversations and arguments themselves in the future.
Healthy arguments and proportionate anger around a situation is OK, as long as issues are dealt with together, and one at a time. The way you behave now will teach your children how to behave in high conflict situations in their future lives. So, try set an example. If you absolutely have to leave, ensure you return in a reasonable amount of time and talk to your children. Don't leave them to make their own interpretations.
Be Supportive
This goes without saying really, but it is absolutely crucial that you are there to support your child. Typically, when children first find out that their parents are going to divorce, they'll take in very little due to shock. Telling them is just the first step. Focus on supporting them once the news has sunk in by reinforcing the message that not only is it OK to disagree with somebody, but it's also OK to make mistakes. Although separation is the end result, both parents are still committed to raising their children.
Understanding the New Dynamic
Ultimately, one of the best ways you can support your children and protect their mental health is by forming a good alliance with your ex- spouse or partner and trying to make it as simple, straight forward, and amicable as possible. Regardless of your separation, it is still your responsibility to bring up your children to the very best of your ability, and to co-parent effectively. Even though it will be painful for you sometimes, trying to navigate the situation as best as possible for the children is the key.
Here at Vines Legal, we're experts in helping our clients through the process of separation and divorce, and we work hard to ensure that the best possible arrangements are made in your child's best interests. For further help and advice, please contact us on 01246 555610 for a free initial consultation where we can explain all the options available to you.
By Vines Legal on 21 Sep 2021, 12:18 PM
Why choose Vines Legal?