5 Things you Need to Know About Cohabitation Agreements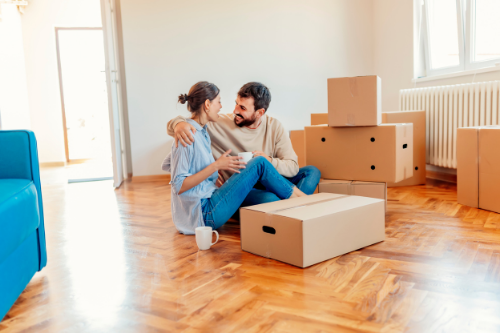 It's much more common now to choose to live with your partner before getting married. Of course, you may decide that marriage is not for you, and continue to live together throughout your life. In fact, cohabiting couples are the fastest growing family type according to official figures.
Despite the changing circumstances of families across the UK, many people still believe that by simply living with a partner, or having children with them, that they are automatically entitled to a share of the other's wealth when the relationship breaks down. Unfortunately, this isn't the case in the eyes of the law. If you're cohabiting and wish to put in place some level of protection, a Cohabitation Agreement may be the answer. As experts in family law, here are 5 things you need to know about Cohabitation Agreements.
What is a Cohabitation Agreement?
A Cohabitation Agreement is essentially a legal agreement which can be drawn up to regulate the terms of your relationship and decide, in advance, what would happen to your assets, finances, and family, if you and your partner choose to separate in the future.
But what about 'Common Law Marriage?'
Despite the common misconception, there is no such thing as a 'common-law' wife or husband; unmarried couples do not actually have any legal rights at all, regardless of how long they have been together. As the law currently stands in the UK, unmarried couples do not have the same rights as married couples. This includes an absence of maintenance rights, rights to their partner's pension, and automatic inheritance; unless, of course, you have made a will.
What can be Included in a Cohabitation Agreement?
Many matters can be covered to suit your individual situation, including details on the payment of household bills, the ownership of your property, and even the care of shared pets. For example, if you choose to buy a property and intend to formalise who will pay certain bills or debts, or when drawing up what shares in the property the individuals will hold, a Cohabitation Agreement is a great solution.
Can we have a Cohabitation Agreement when there are Children Involved?
Yes, certainly. Cohabitation Agreements are a really sensible idea if the couple chooses to have children. And, in the event of a separation, Cohabitation Agreements are a good way to protect both parties.
Will a Cohabitation Agreements Protect me if we Separate?
That's the idea! Taking the time to draw up a Cohabitation Agreement from the outset can save huge amounts of money on litigation fees in the future, not to mention stress, should a separation occur.
As experts in Cohabitation Agreements, Vines Legal can provide expert advice and expertise on the matter. For a free initial consultation with our specialist family lawyers, please don't hesitate to contact us on 01246 555610.
By Vines Legal on 11 Apr 2022, 17:59 PM
Why choose Vines Legal?