What are Prohibited Steps Orders and How can they be Used?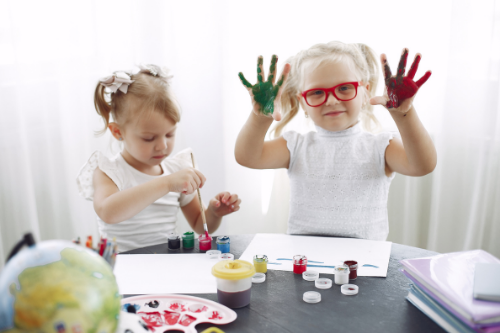 Here at Vines Legal, we know relationship breakdowns are hard, especially when there are children involved. As emotions run high, sometimes tensions build during a separation and there may be times when you and your ex-partner simply can't agree on arrangements you need to make for your child/children. Of course, keeping in mind their best interests is always a top priority, a Child Arrangements Order may be made following an application to the court. 
Child Arrangement Orders and Specific Issues Orders
In the event that a Child Arrangements Order is needed, it will typically cover who your children should live with and how much time they spend with the other parent. However, the Court will not have an automatic view as to whether the child or children should live with their mother or father. For any specific decisions regarding your child's upbringing such as where they go to school, decisions surrounding medical care, or whether they should receive a religious education, it is possible to apply for a Specific Issue Order.
Prohibited Steps Orders
It's also possible to apply for a Prohibited Steps Order, which is issued by the court to prevent a child's parent from taking a particular action concerning the child. This is a helpful resource if you have a strong objection to your child's other parent making a certain decision, and you can ask the court to make an order preventing this. The child in question must be under the age of 16, and an order will usually only last until they are 16.
What Issues do Prohibited Steps Orders Cover?
A Prohibited Steps Order will typically cover an issue that could have a substantial impact on the child's life or on their relationship with the other parent, for example: changing a child's surname, moving to a new home a significant distance away, or moving a child to a new school.
It's worth noting that Prohibited Steps Order can be made against anyone, not just a child's parents. In fact, aside from parents, an application for a Prohibited Steps Order can be made by a child's guardians, anyone named on a child arrangements order, and anyone with parental responsibility for the child, such as a stepparent who has acquired it. It's also important to remember that unless there is a good reason to the contrary, the court usually prefers children to have contact and relationships with both parents, therefore the act of moving a child away simply to stop you seeing them is very unlikely to be granted.
How do I Apply for a Prohibited Steps Order?
In order to apply for a Prohibited Steps Order, a C100 form will need to be filed with the court. But before the application is made, the parents are required, in most cases, to attend a Mediation Information Assessment Meeting. The court's main consideration when deciding on whether to grant an order will be the child's welfare. 
Although applications to the court are usually made as a last resort when parents can't agree after mediation, it's important that you seek expert advice from a family law specialist. At Vines Legal we offer specialist advice. Of course, if you are worried that your ex-partner is intending to take action that you deem unacceptable for your child, we would always advise that you seek legal advice. In some instances, it may be possible to negotiate an agreement without the need for court proceedings. But if legal action is necessary, we can also help. Feel free to contact us on 01246 555610 for a free initial consultation where we can explain all of the options available to you.
By Vines Legal on 1 Apr 2022, 08:57 AM
Why choose Vines Legal?