5 Things you Need to Know about Pension Sharing Orders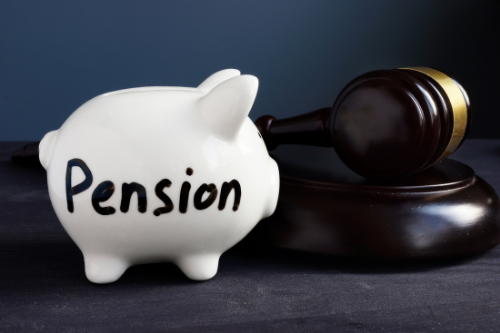 Although there are many things to consider during a divorce, it's no secret that a substantial part of the divorce proceedings will focus on finances. Both you and your ex-spouse will inevitably want to make sure that your futures are financially secure when you part ways.
Here at Vines Legal, we know that one of the most important financial considerations is your pension. It's common for pensions to be one of the biggest assets you have, therefore protecting your pension in the event of a divorce is a real necessity.
The most common and effective way to fairly split a pension, in the event of a divorce, is a pension sharing order. This is when one spouse obtains a share of their ex-spouse's pension by court order. We've highlighted 5 things you need to know about pension sharing orders.
1. What are Pension Sharing Orders?
As stated above, pension sharing orders result in one spouse legally obtaining a share of their ex-spouse's pension. This is enforced by a court order, and typically calculated by referencing several important factors. The agreed share is then debited from one party's pension pot and credited to the other party's pension pot.
2. Only a Court can Issue Pension Sharing Orders
As a court must issue the pension sharing order, it's vital that you discuss pension sharing with a matrimonial law specialist in the first instance. They will be able to correctly initiate the process for you and avoid any mistakes or oversights along the way.
3. Pension Sharing Orders Can Allow for a Clean Break
Pension sharing is a popular course of action as it allows for a clean break. Again though, it is advisable to seek legal advice on this course of action as it can be a more complicated process depending on individual circumstances, the ages of the parties and whether a clean break is appropriate.
4. Marriages and Civil Partnerships
It's worth noting that pension sharing orders can be used in the context of divorce but also when dissolving a civil partnership.
5. Pension Valuations
Before a couple can establish exactly how much they will each receive from a split pension, a valuation is necessary. Valuing a pension is a complex process, which is why, in appropriate cases we recommend investing in an independent pension sharing report.
If you are considering a separation or divorce, it's key that you know your rights when it comes to splitting your assets to minimise the financial impact that your divorce will have on your retirement. Here at Vines Legal we offer expert legal advice.
If you are in the process of a divorce, please don't hesitate to contact us for advice and support on how best to arrange your finances, including your pension. For a free initial consultation with our specialist family lawyers, please contact us on 01246 555610.
By Vines Legal on 15 Feb 2022, 17:38 PM
Why choose Vines Legal?