How to Decide Where your Children Live after a Separation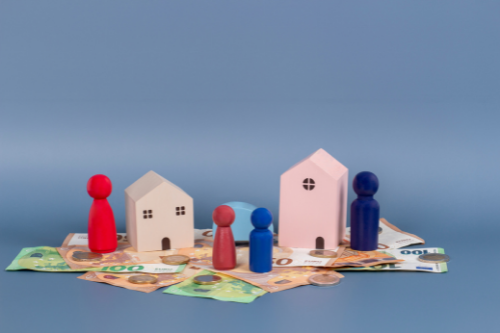 It may seem as though there is a never-ending list of things to arrange, and a mountain of difficult decisions to make when you embark on the process of a separation. Throw in decisions regarding the future of your children and it can be understandably overwhelming. As Family Law solicitors with expertise in child arrangements, Vines Legal have a wealth of experience in working to ensure that child arrangements after a separation are made in everyone's best interests.  It's not always a clear-cut decision as to where your children will live after the separation but don't worry, with the right advice and support, the right decision can be made.
Consider Family Mediation
If you're struggling to decide where your children will live after a separation, mediation can be a useful resource to access. Parents who wish to begin court proceedings in relation to children must usually attend a Mediation Information and Assessment Meeting (MIAM) which will help to ensure that all parties are well informed on both the subject of mediation and other forms of family dispute resolution. The mediator will be able to give impartial advice without taking sides, therefore mediation can be a valuable resource to access when coming to an agreement on child arrangements.
What if we Can't Agree?
If you and your ex-partner can't agree on the arrangements for your child or children, an application to court for a Child Arrangements Order will likely be required. It's worth bearing in mind that the Court will not have an automatic view as to whether the child or children should live with their mother or father. Every case is different, as are everyone's family circumstances. In the event that a Child Arrangements Order is needed, it will typically cover who your children should live with and how much time they spend with the other parent.
For any specific decisions regarding your child's upbringing such as where they go to school, decisions surrounding medical care, or whether they should receive a religious education, it is possible to apply for a Specific Issue Order. You can also apply for a Prohibited Steps Order to stop the other parent from making a decision about the child's upbringing, for example, moving abroad or changing the name of the child without the consent of the other parent.
The Best Outcome for your Children
Here at Vines Legal, we're experts in helping our clients through the process of separation and divorce. If you are considering a separation or a divorce, and want to ensure that you get the best outcome for your children during the process, please contact us on 01246 555610 for a free initial consultation where we can explain all of the options available to you.
By Vines Legal on 18 Jan 2022, 11:45 AM
Why choose Vines Legal?