Navigating Child Arrangements During the School Holidays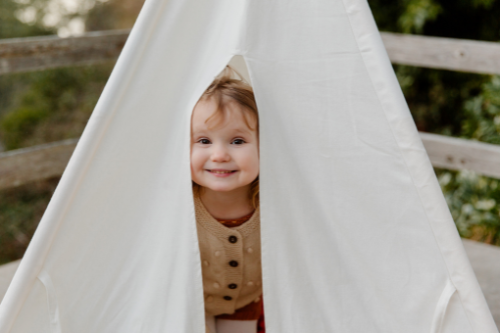 The school holidays are a welcome break for many children who have been working hard all year. But it's safe to say the holidays come with a few complications for parents, from childcare issues and financial pressures to keeping the kids entertained for weeks on end. For separated couples, there may be added complications. Trying to organise a six week break between two households can be a challenge, especially when it comes to keeping all parties happy with the schedule. As experts in family law, here's our advice on navigating child arrangements during the holidays.
Plan Ahead
If you're thinking about taking your children away for a summer holiday, whether abroad or in the UK, considering dates early in the year and well in advance of the school holidays is a must. It's courteous and respectful to the other parent to give them plenty of time to plan their own breaks with the children, allowing them to spend quality time with both family units over the summer. By agreeing on the child arrangements at the beginning of each year, or at least by Easter, everyone will have plenty of time to plan who will spend what time with the children during each of the school holidays. 
Prepare the Details
In order to keep both parties informed and comfortable with holiday plans over the summer, make sure you provide the other parent with the full details of the holiday as soon as you have them. As a minimum, dates, location, accommodation and flight details should be shared.
Agree on a Contact Plan
Whilst your children are away with the other parent, you may wish to keep in touch with them periodically, and they you. Agreeing in advance when you will contact them and vice versa is a good idea to keep everyone feeling connected and happy, whether that's by phone, text or Zoom, for example. If you're likely to be in an area with poor signal, make sure you advise the other parent of this to avoid any unnecessary worry.
Get Legal Advice if you Need It
As family lawyers, we understand that not all parents are able to come to arrangements between themselves. For example, after an acrimonious split where emotions are still running high it might be impossible to talk about child arrangements over the school holidays in a calm, civilised way.
Vines Legal can provide advice and support on how to best put the arrangements in place and how to negotiate the time that you wish your children to spend with you during the summer holidays. Sometimes dealing with a third party can take the emotional stress out of the discussions and allow both parties to come to an agreement that suits everyone. And if you can't agree, Vines Legal can support you through recommending mediation, or implementing Child Arrangements Orders should this be needed. Please contact us on 01246 555610 for a free initial consultation and we'd be happy to explain the options available to you in a friendly, professional manner.
By Vines Legal on 25 Jun 2022, 12:06 PM
Why choose Vines Legal?