How to Avoid Relationship Breakdown During the Summer Holidays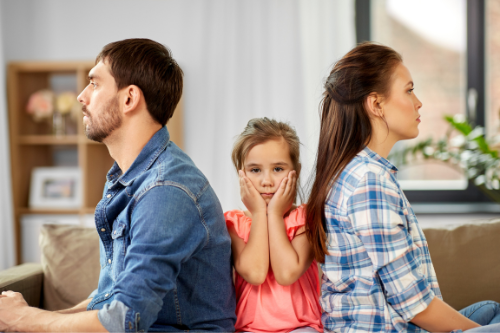 The summer holidays can be a stressful time for families, with expectations running high. You've scheduled some time off to spend with your family, spent some money on a holiday, and are looking forward to what you imagine will be a relaxing break. Just like at Christmas when you have high expectations of the perfect family get together, when things don't go to plan, it can be extremely disappointing.
Relationship charity Relate experience a spike in calls during after the Christmas period, but also in late August and September, straight after the summer break. Some couples may think their summer holiday is a chance to sort things out, but sadly find they are unable to. As experienced matrimonial and family lawyers, here are our tips on how to avoid relationship breakdown during the summer holidays.
Don't Neglect 'Me Time'
The summer holidays often mean that families are forced to spend much more time together, often in close proximity, for an extended period of time. This can be stressful and overwhelming for some, especially those who value their alone time to recharge. There's no need to be in each other's pockets for the whole of the summer holidays. So why not seek out your own space and enjoy some me time? Whether it's a solo swim, simple walk, or a quiet coffee away from the hustle and bustle, taking time for yourself is important. If you're calm and relaxed, then it's much more likely that people around you will be too.
Stick to a Routine
During term time, families are often used to a tight routine. During the summer holidays, this typically becomes far more relaxed and there's much more pressure to keep children entertained. This naturally leads to frayed tempers. But there are many activities that you can plan together as a family to keep some structure in place. That might be a walk before dinner every evening, a daily board game, or a scheduled hour of arts and crafts.
Reconnect
As parents, it's really common to fall into the trap of not seeing their friends as much, particular when your children are very young. Everyone is busy and life gets in the way. But summer can provide the perfect chance for reconnecting. Lighter evenings mean there are more opportunities for outdoor activities, like games, picnics and barbeques, where parents and children from different families can get together and enjoy themselves.
Switch off from Work
If you have booked some time off work during the holidays, try to ensure that it really is time off. Make an effort to avoid checking emails or taking calls, providing your job allows, and focus on enjoying time with your family.
Here at Vines Legal, we offer a free initial consultation. If you are experiencing relationship breakdown, please contact us on 01246 555610.
By Vines Legal on 17 Jun 2022, 13:38 PM
Why choose Vines Legal?