Progressive, Dedicated, Persistent – What Do Our Core Values Mean to You?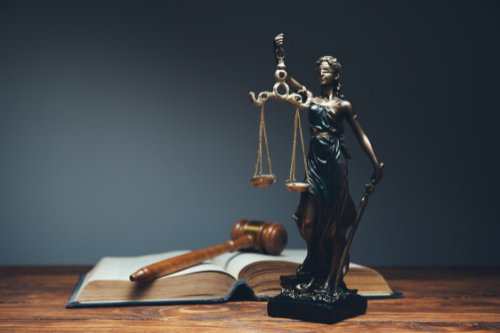 As a small team of Family Law Solicitors, Vines Legal has firmly believed in the importance of Core Values from day one. In our latest blog post, we talk to our very own Director and Principal Solicitor Catherine Wenborn about the root beliefs that Vines Legal strives to operate from, and what they mean to her and her clients.
"Our core values have always been extremely important to us as a business. They are the beliefs that really drive us from an individual perspective too, and a solid set of guidelines for our behaviour. We chose Progressive, Dedicated, and Persistent as our values with much care and always endeavour to apply them to every aspects of our working life.
For example, we are progressive as a business in terms of technology. The pandemic has truly changed the way we interact with our clients and being unable to meet face to face for quite some time was initially a challenge. We have, however, utilised technology in such a way that we were still able to provide a personal, high-quality service by quickly adapting to virtual meetings.
We are progressive in terms of how we use different forms of dispute resolution. In my 20 plus years' experience specialising in Matrimonial and Family Law, I know there is no such thing as a one size fits all approach! We're also progressive in the way that we have grown organically as a team. We're really proud of the way that we take on people at the early stages of their working lives, supporting them through their qualifications and into their future careers within the business. Many of the team have been a part of Vines Legal since its creation in 2009 and are extremely proud to be a part of a growing and ambitious law firm.
Moving on to our core value 'Dedicated', we are extremely dedicated to working as hard as we can to carefully look after our clients' best interests. Of course, each of our clients and their circumstances are different. In the same way that everyone is an individual, our service is equally bespoke and tailored towards the needs of that individual and their unique circumstances.
Finally, I am proud that Vines Legal is both persistent and robust in the way that we operate. We strive to be always pragmatic, as well as sensible, while offering realistic advice to our clients. We always strive to achieve a negotiated outcome for clients wherever possible, adopting a robust position where necessary and working vigorously on behalf of clients to protect their best interests."
As a small team of Family Law Solicitors, Vines Legal is committed to delivering excellent service to our clients. We're experts in helping our clients through the process of separation and divorce, whilst upholding our core values of Progressive, Dedicated, and Persistent during the course of our work. For further help and advice, please contact us on 01246 555610 for a free initial consultation.
By Vines Legal on 10 Mar 2022, 14:46 PM
Why choose Vines Legal?