My Ex wants to Move my Children Aboard. What are my Rights?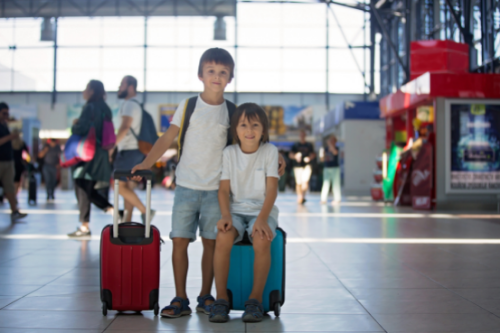 The process of separating from your partner is never going to be an easy time, especially when there are children involved. It can take time to come to an agreement involving the future upbringing of shared children, and indeed make a decision that not only both parties are comfortable with but is also in the best interest of your children. But what happens if your ex suddenly decides that they want to move your children abroad? As experts in family law, Vines Legal are here to explain your rights.
Do you Have Parental Responsibility for your Child?
Firstly, it is important to establish whether or not you have parental responsibility for your children. For example, a father will not automatically have parental responsibility if he is not married to the mother and is not registered on a child's birth certificate. If the father is registered on the birth certificate, but it happened before December 2003, he will also not automatically have parental responsibility. However, even if you do not have parental responsibility for the child, you can still object.
Is the Child Habitually Resident in the UK?
The law in the UK on taking a child to live abroad can be complicated. But, if the child in question is habitually resident in the UK and the court has jurisdiction over them, then one parent cannot take the child abroad to live unless they have the other parent with parental responsibility's agreement to the move or a court order.
What Happens if I Object to the Move?
So, what can you do if your ex wants to move your children abroad and you choose to object? In this case, it is possible to apply to court for an order prohibiting the child being taken out of the UK. Commonly named a Prohibited Steps Order, this type of order can be issued by the court to prevent a child's parent from taking a particular action concerning the child, including moving abroad.
It's worth bearing in mind that if the other parent does move abroad with the child without the other parent's agreement or a UK court order giving permission for the child's relocation, they have broken the law. In fact, it may amount to the criminal offence of child abduction, and potentially could lead to the child being brought back to the UK under the Hague Convention.
Further Help & Advice
If you think that your ex is going to move your children away, we advise that you get legal advice straight away not only to determine your rights, but to get support with taking immediate action if needed. Please contact us on 01246 555610 for a free initial consultation.
By Vines Legal on 25 Apr 2022, 17:20 PM
Why choose Vines Legal?