Tips on Limiting the Financial Impact of Divorce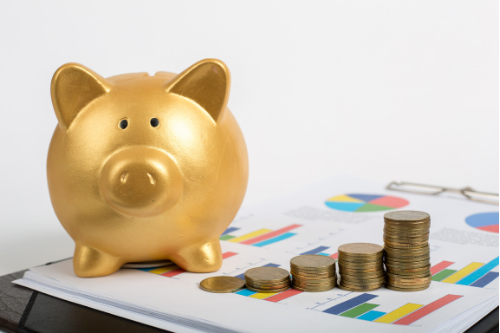 The breakdown of a marriage is understandably upsetting and worrying for all parties involved. As matrimonial lawyers, Vines Legal have helped many families navigate the complexities of divorce and separation, and with professional support and advice, there is a way through. One of the many important areas of divorce to navigate is the financial impact it can have on you and your family. Using our vast experience, we've put together a few important tips on how to limit the financial impacts of divorce.
Take Debts into Account
Taking all debts into account is extremely important when going through the process of divorce. Even if debts are just in yours or your (ex)spouse's sole name, they may still be considered part of the matrimonial pot. Cutting financial ties during a divorce and reaching an agreement as to how the debts are to be repaid is a key component of your overall financial resolution.  To ensure that your financial association with your (ex) spouse is severed , a 'notice of disassociation' can be acquired which removes your financial connection with them on your credit file.
Declare your Assets
Although it may be tempting to minimise, or even hide assets you don't want your ex-partner to have a share in, doing so is almost guaranteed to spell disaster. Non-disclosure of an asset or being dishonest about its true value will mean that any financial settlement you do receive will be open to challenges in the future. Even settlements already passed by the court that reveal non-disclosure afterwards could mean that your ex-partner can take you back to court. Failing to disclose your assets or income in full can even put you at risk of perjury action.
Consider Pensions
Pensions can often be a person's biggest asset, therefore protecting them will limit the financial impact of a divorce. Assets that you and your spouse have acquired during the course of your marriage will ultimately be divided, and this of course includes pensions. There are three main options when it comes to dealing with pensions in a divorce: pension offsetting, pension sharing orders and pension attachment orders. It's worth noting that seeking legal advice from a matrimonial solicitor before deciding upon an option is a must.
Seek Professional Advice
Possibly the most important piece of advice we can give for limiting the financial impact of divorce is hire a professional matrimonial law specialist. It can be tempting to try to take control of the financial settlements yourself to save money, but there are many problems with this approach. An expert will be extremely well rehearsed in the complexities of financial settlements and following professional advice from day one will almost certainly save you time and money in the long run. It's even more important to seek professional advice if you and your ex-partner cannot agree on a settlement between yourselves, as the court may need to become involved to reach a resolution.
If you want to limit the financial impact of divorce, our professional and experienced team at Vines Legal can help. To ensure you achieve the best financial settlement for you, contact us on 01246 555610 for a FREE initial consultation.
By Vines Legal on 16 May 2022, 09:39 AM
Why choose Vines Legal?