Congratulations to Ella, our Latest Newly Qualified Solicitor Specialising in Family and Matrimonial Law
Next Post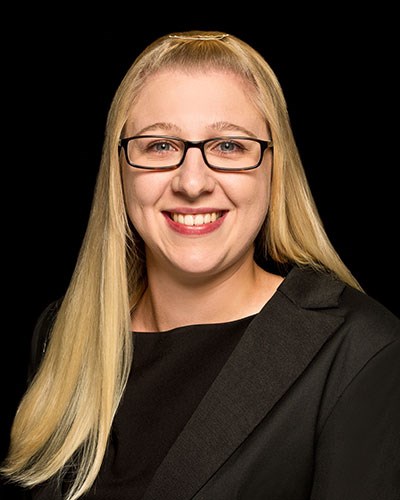 It has been a very positive few months for the team here at Vines Legal, particularly for our former paralegal and now newly qualified solicitor Ella Ashforth. Despite the challenges that Ella has faced during the pandemic, when face to face learning was substituted with virtual seminars and workshops, Ella has made us all incredibly proud by becoming fully qualified and specialising in Family and Matrimonial Law.
Ella began her training at Vines Legal as a Paralegal to our very own Claire Clark, assisting with her caseload and numerous administrative tasks. Ella graduated from Nottingham Trent University with a First-Class Honours Degree in Law with Professional Practice, a course which combined a one-year work placement at a law firm together with the Legal Practice Course. Having completed her Training Contract with Vines Legal, Ella is now a fully qualified Solicitor. 
Speaking of her recent success, Ella said: "Assisting Claire with her cases was such a valuable experience for me; it was so rewarding to be able to train on the job, so to speak! My University placement really sparked an interest in family law, and I'm delighted to be able to follow my passion with the support of the team here at Vines Legal."
During her time working as a Paralegal, Ella's confidence and experience grew naturally. "I just found it all so interesting," says Ella. "Every case is different, and with family law the service we offer is extremely personal and more client facing, which I thrive on. You are dealing with people on a daily basis who are going through tough times, and as such, conversations can be difficult and emotional for clients. But I enjoy helping people and being their sounding board when they need me. I always strive to reassure clients, give them the sense that you're always on their side and let them know that I will work as hard as I can to achieve the best possible outcome for them."
Despite the disruption to learning caused by the pandemic, Ella is positive about both her ongoing learning and future work. "Yes, there have been some challenges brought along by the pandemic," admits Ella. "It was an entirely different way of learning, but we absolutely made the best of the situation and the outcome has been a success. With regard to working, we tried to be as accessible as possible to clients using virtual meetings and telephone appointments, both of which worked very well. In some cases, it was actually more convenient for our clients. Thankfully we're back to being able to see clients face to face now, which is great."
Speaking of her future career at Vines Legal, Ella says: "It's lovey to be part of a smaller team because I get more exposure to cases and enjoy working closely with the other solicitors. We are growing organically as a business, and I am genuinely excited to have the opportunity to progress through the company."
Find out more about the Vines Legal team, including Ella, please visit https://www.vineslegal.co.uk/about-us/. To contact Ella for a free initial, no obligation consultation, please email ella.ashforth@vineslegal.co.uk, or call us on 01246 555610 for immediate, friendly and professional advice.
By Vines Legal on 14 Jul 2021, 12:09 PM
Why choose Vines Legal?